It's 1982 - a cold but sunny day in Hanmer Springs, New Zealand. One 12-year-old boy is offered the chance of a lifetime - a ride in a Hughes 269 helicopter.
Jeff Shearer set off to enjoy the view of Hanmer from above. The group were mesmerised until the aircraft's engine failed and they collided with the surrounding mountains. Jeff was thrown through the front canopy landing metres away from the wreckage of the crash.
Thankfully, Jeff walked away with only a concussion, however mentally he now had a personal reminder of the dangers of aviation. This sparked a determination to understand this mechanical failure and ensure it never happened to anyone else ever again.
Jeff went on to become a pilot and a Licensed Aircraft Maintenance Engineer. He travelled the world on a mission to learn everything he could about aviation and aircraft engineering including what happened during his helicopter crash.
He later found out that the engine failure of the aircraft, Hughes 269, was not only preventable but measures had been taken by the manufacturer and the Federal Aviation Authority to warn of the potential fault. This identified a need for inspection of the aircraft fuel delivery system. An inspection requirement that wasn't made on the helicopter which almost ended his life.
This highlighted to Jeff the importance of a systematic approach to the control and direction of aircraft maintenance activities to ensure no airworthiness requirements were overlooked. Jeff set out to simplify the complex task of tracking and safely managing the many elements that go toward ensuring the airworthiness of a modern aircraft, thus FlightCert was born.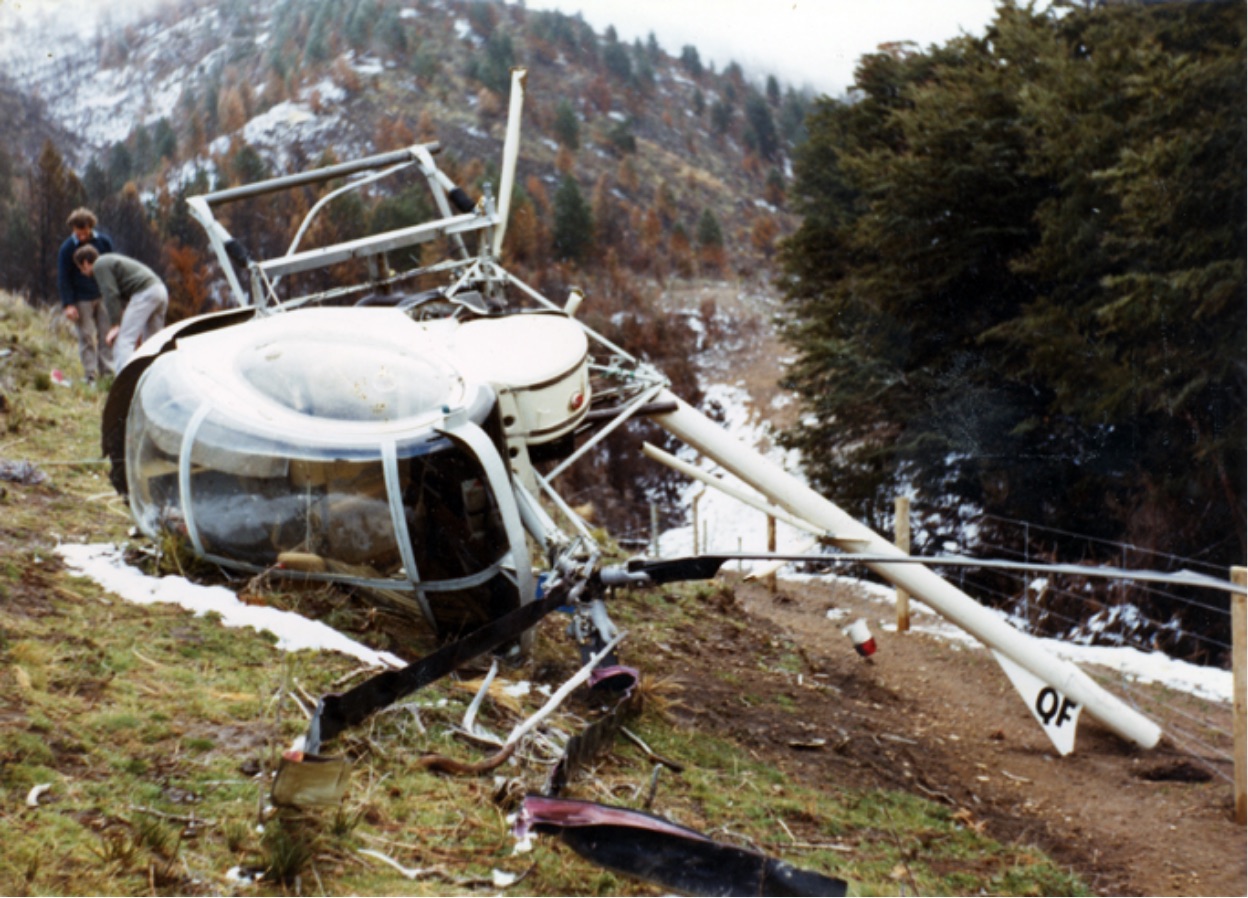 The Helicopter crash that changed Jeff's life.


FlightCert is based on smart intuitive software and cloud-based technology built on a foundation of traditional aircraft maintenance practices with an emphasis on simplicity.
Backed by the expertise of an innovative software company Brush Technology, FlightCert has grown from a handful of local users to over a thousand users world-wide, and continues to attract new customers who care about safety.